Happy-Almost-Thanksgiving!  I'm sure everyone's busy getting ready–cooking, cleaning, and gathering the family close.  Whether you head out for Black Friday shopping activities or not (I'm skeered of all that craziness so I stay home and put up my Christmas tree!), we have a giveaway that you can enter from the comfort of your home, with cup of coffee in hand and bunny slippers on your feet.
Not too long ago, one of our readers posted a comment on our Facebook wall and mentioned her Etsy shop.  I love to check out what everyone else is up to, so I headed over for a look.  Who knew you could customize your car with a fabric steering wheel cover?!  Not me–but what a fun idea!  As someone who spends A LOT of time in her car, I've often joked that I need to decorate it.  This is a great way to do it!
Patty V sent me this pretty damask steering wheel cover in my favorite colors–black and white.  It goes perfectly with my black car and gray interior.  It's very well made, and I can wash it in cold and hang it to dry if I get it dirty.  It fits my Volvo steering wheel like a charm (she'll have you measure just to be sure and she can make them to fit any wheel size).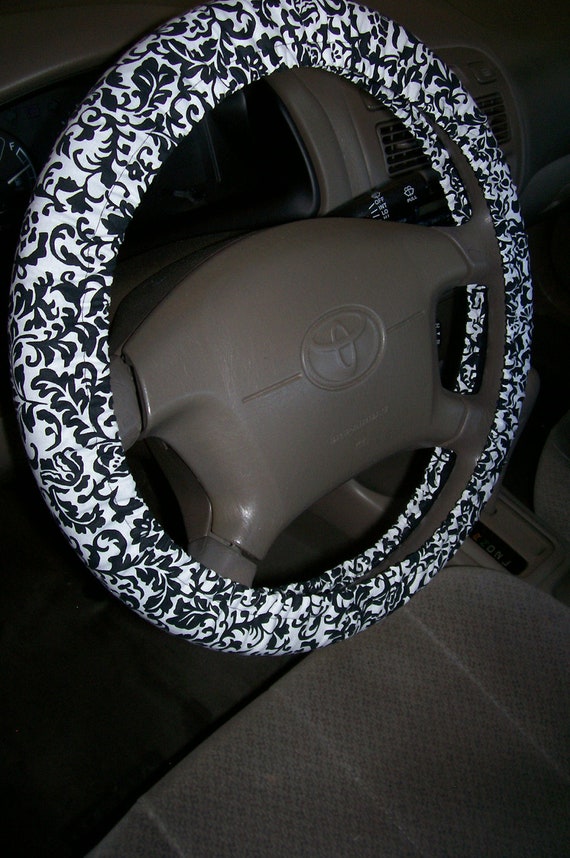 We chose this one to give away, because the red and white will be SO fun for Christmas (decorate your car–yeah!), but will also pop at other times of the year.  It's also a damask pattern: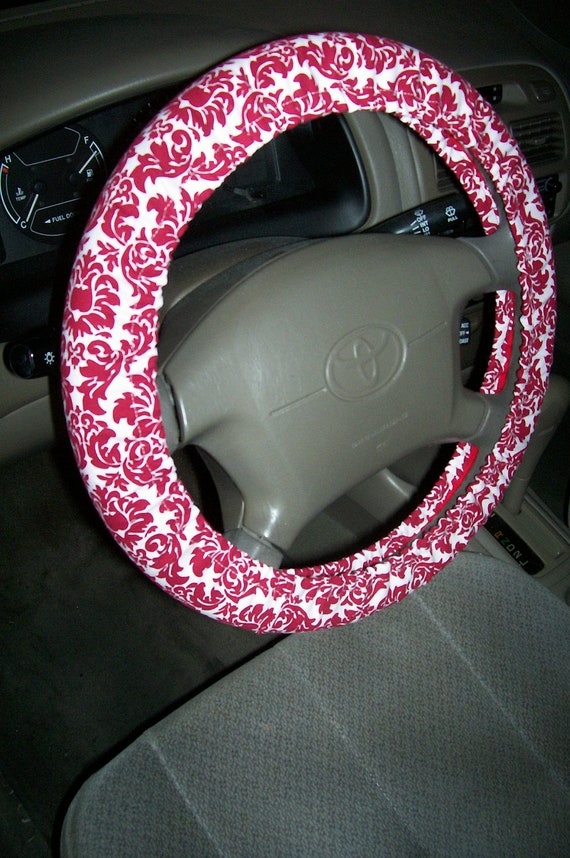 Here's another one of my favorites–I love that the zebra print is gray and not black!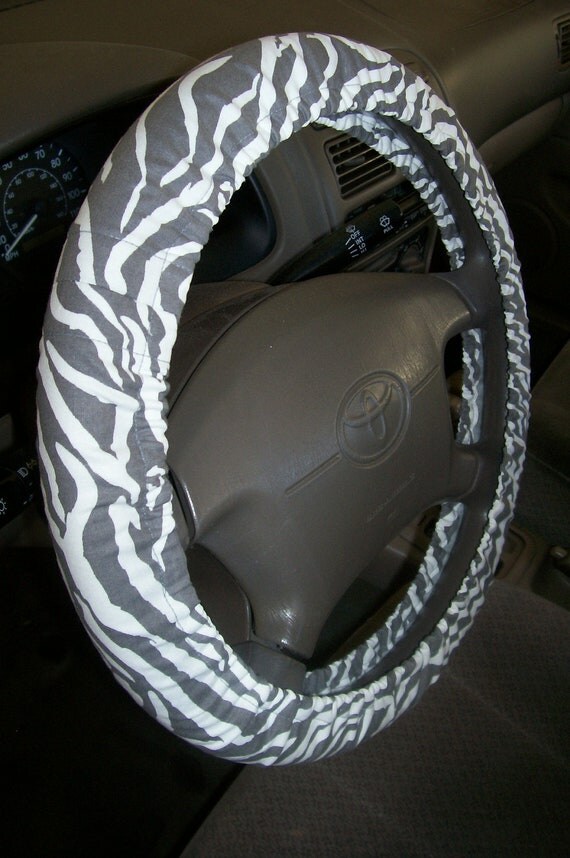 Why not aqua?  This would look great with a gray interior: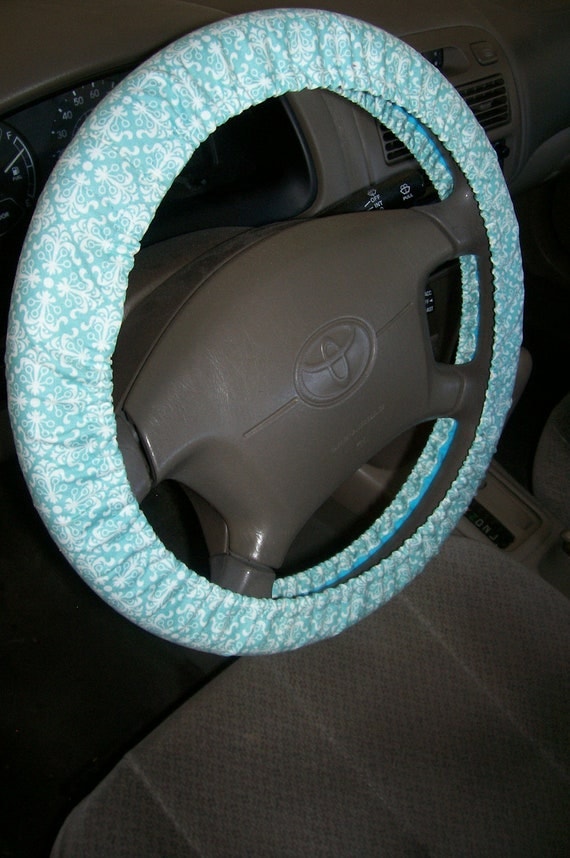 Or how about this gorgeous gray and yellow paisley?
Sorry, I got a little carried away!  She has chevrons and polka dots, too (my faves).  There are tons to choose from, and she is willing to do custom orders if you have a certain fabric in mind that you want to send her way.  Even if you have people on your Christmas list who literally have everything, I'll bet they don't have one of these yet!  Most of them are $12.00 (and only $2.50 for shipping), so it's a fun, inexpensive, and unique gift idea.  I love to find gifts like that!
Here's how to enter for the red and white damask steering wheel cover:
1. Follow 11 Magnolia Lane via email, Facebook, or twitter.  If you already follow, that's great!  Leave us a comment below telling us you're following. (1 entry)
2.  Like Embellish Me Patty V on Facebook or make her store one of your favorites on Etsy and leave a comment below telling us so. (1 entry)
3.  Share this giveaway with your peeps via your blog, Facebook, or Twitter and leave a comment below telling us so.  (1 entry)
So, you have up to three chances to enter and can have up to three comments below–each comment is an entry.  Make sense?  Let me know if not!
**The giveaway will end Tuesday, November 27th at 12noon (central time), and we'll announce the winner Tuesday or Wednesday.  Good luck!**
Happy Thanksgiving, and thanks for stopping by!